Our straightforward consignment services staffed by our team of consignment experts will leave you speechless. At Orlando Estate Auction our full service hands on approach provides you will full service no headaches consignment. Compared to other consignment services we have all the right consignment facilities, equipment, staff and knowledge to make your estate sale consignment effortless and fruitful. Orlando Estate Auction offers the best consignment services in and around Orlando, Florida. With our fleet of trucks being dispatched daily to pick up consigned estates you might say "Orlando Estate Auction is a consignment shop near me". Our mobile consignment trucks bring our consignment truck near you, in fact you won't have to lift a finger, we do all of the lifting, boxing, packing, moving and transporting for full estates.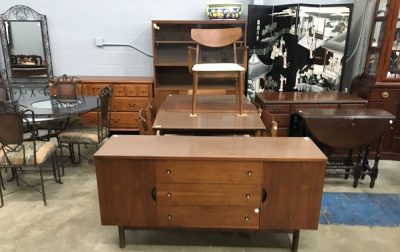 Orlando Estate Auction is the only estate consignment shop in Orlando Florida, in fact we are the only estate consignment store in central Florida as well. Of course there are many estate sale companies operating throughout the state but once you read their online reviews you will understand the dangers of hiring an estate sale company to host an on-site estate sale. You can alleviate the potential of these estate sale nightmares by consigning your estate inventory with Orlando Estate Auction. Experience our professional consignment services and relax, you won't lose any more sleep over your estate liquidation concerns.
One consigner recently remarked "I have a consignment store near me but they were unable to take the large items that I have and only wanted to look at the high end small items that are in my deceased family members estate." This is a typical of consignment stores and their inability to clear larger items due to lack of space but also due to greed. In order to achieve the maximum value for an estate the entire estate needs to be consigned and liquidated by one consignment service company. This full estate model enables a larger advertising budget, attracts a larger audience and produces a larger cash liquidation value. It is best to avoid consignment stores when consigning more than one item or when consigning larger items.
Consignment shops are the same as consignment stores and offer the exact same lack of space and greed attitude only wanting select items that are easily sold. Many consigners make the mistake of first approaching a consignment shop with the discussion of liquidating their estate. Without knowledge of how the consignment industry works the consignor makes an agreement for consigning a few select items not knowing that a full intact estate is needed to garner the highest total sum value for the total consigned estate. Being taken advantage of is never a good experience yet the damage that the loss of select items can do to the overall value of an estate can be devastating to the overall draw potential and value.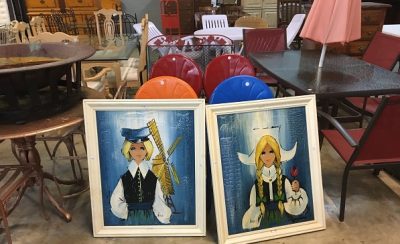 One consignor recently asked why it was so important to consign the entire estate for our estate auctions. The answer is simple, large value items attract bidders with deep pockets as well as attracting large bidding crowds. At O.E.A., we have the draw power to bring bidders to our Saturday auctions but the estate inventories that we consign must be of quality. Large bidding crowds increases average bids per item consigned thus estates sell for larger values when estates are left intact and sold at one auction event.
As we only auction once a week and we have many consignor contacts each week, we ask that potential consignors submit photographs when completing our consignment form. This enables us to immediately evaluate your estate for consideration and start your estate liquidation process. As there are more estates than auction gallery space available, we only consign estates that fit our gallery and bidder needs. As we are the longest operating consignment estate auction service in central Florida we have extreme demand due to the large population and availability of many estates weekly. By keeping your estate intact and preventing the pilfering of valuables from the estate inventory you protect the total sum value of the entire estate.
We are the most efficient and comprehensive estate consignment liquidation company in Central Florida. We can pick up, sell, reconcile accounts and mail consignor checks typically in 8-10 days. Best of all, we don't limit our sales to one type of item — we sell Estate Automobiles, Antiques, Furniture, Estate Firearms, Jewelry, Tools, Appliances, Pots, Pans, and more.
If you are looking to use consignment services to sell your valuable belongings, Orlando Estate Auction is the perfect answer. We are the ideal, professional solution for estate liquidation. We use proven principles that work best for liquidation and consignment, making the process simple, lucrative, and beneficial for everyone.
Click here to submit photos if you have items to sell.