Selling a deceased loved one's vehicle in Orlando Florida is a trouble free process. At Orlando Estate Auction we sell estate vehicles through the auction process. Our estate auctions are held every Saturday evening and estate vehicles are sold at 6:00 p.m. during the start of our premium estate auction segment. Our bidders are able to preview our weekly estate vehicles online beginning Wednesday evening and determine if they will leave a call in bid or attend our live estate vehicle auction segment on Saturday evening to bid in person. Our estate vehicle auction bidders range from local people looking to buy a vehicle, collectors, used car dealers and investors. Placing your deceased loved one's estate vehicle in our estate vehicle auction segment will assure you of the most advantageous selling price due to the competitive bidding format of an estate vehicle auction.

We are experienced in preparing and selling estate vehicles in Orlando Florida including automobiles, pick up trucks, boats, motorcycles, recreational vehicles, vans, sports cars, collector cars and more. The condition of your deceased loved one's vehicle will determine what each bidder is willing to pay for the vehicle. Submitting images that are attractive, descriptive and well lit of your estate vehicle through our consignment form is the first step in the process of liquidating your deceased relatives vehicle. Be sure to include a description of your vehicle including year, mileage, title information with your image submission.

Some estates may include collector vehicles or other vehicles that may not be running or may have other issues that leave you uninformed of how to sell your loved ones estate vehicle. Our professional estate auction staff will evaluate your deceased loved ones vehicle images and communicate with you to set realistic expectations based upon historical auction data. In some cases a car that was to be junked for scrap metal may sell at auction for thousands of dollars.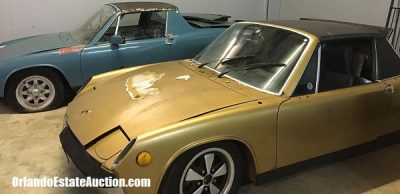 Many past consignors of deceased relatives vehicles have indicated spending many hours researching how to sell their relatives vehicle. Those consignors now know that the most efficient, trouble free, economical way to sell a deceased relatives vehicle is by consigning it at Orlando Estate Auction for our estate vehicle auction segment. Our rapid process of liquidating estate vehicles will sell your estate vehicle and issue a check within 11 days of your image submission.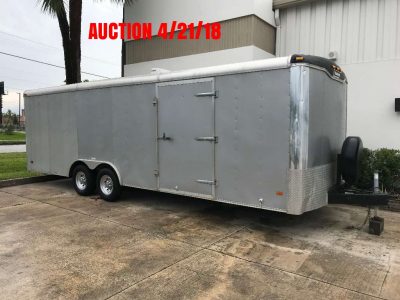 At Orlando Estate Auction we consign an sell deceased relatives vehicles in Central Florida including Orlando, Winter Park, Longwood, Lake Mary, Windermere, Isleworth, Lake Nona, Clermont, Sanford, The Villages, Kissimmee, Daytona Beach, St. Augustine, Melbourne, Cocoa Beach, Cocoa, Tavares, Winter Garden, Apopka, Bay Hill, Lakeland, Leesburgh, Ocoee, Oviedo, Winter Springs, Ocala, Orange County, Seminole County, Volusia County, Brevard County, Lake County, Osceola County, Polk County, Sumter County and beyond.