On the occasion that a business must close it's doors and liquidate it's assets a rapid liquidation solution is needed. At Orlando Estate Auction we are able to dispatch a truck with a professionally trained staff to remove the stock that remains, furniture and fixtures that are business assets as well as p.o.s. equipment, display and signage packages. Our staff will arrive with an appropriately sized vehicle and the right tools to remove and load these items to transport them to our centrally located gallery in Orlando's warehouse district.
In the occasion that a business liquidation is too large to efficiently transport to our auction facility we can hold an on site liquidation auction. To liquidate such a business we will stage and group inventory and fixtures based upon our historical data to insure that items receive the highest bid possible. This strategy insures that all items are sold and removed from the real estate.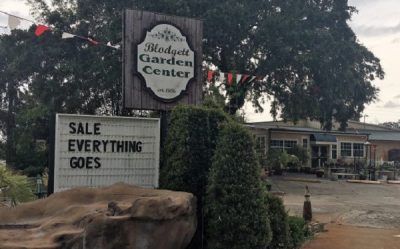 When liquidating a business in the on site business liquidation auction method we send out emails and notifications to our registered bidders, place a notice on our website, distribute flyers and post online advertisements to provide for a full house of bidders. Special arrangements may be needed to be made for parking and traffic management during such a business liquidation, all of which we manage for you. Many businesses are family traditions, life works, or special projects that just didn't flourish, these type of businesses have strong emotional ties that may need to be managed by the owner. This emotional attachment is best kept separate from a business liquidation and its best to keep these attachments separate form the physical business liquidation. By contracting with Orlando Estate Auction to handle a business liquidation you place your business assets in our hands for liquidation while you handle the emotional business liquidation.
At Orlando Estate Auction we are equipped and available to handle business liquidations large or small. As business closings can be sudden and abrupt we are available within one day of your initial call to empty your storefront or building of your assets and prepare them for business liquidation auction at our Orlando auction gallery.