At O.E.A. The differences between an estate sale and Orlando estate auction are many. When consigning an estate for an estate liquidation one must consider all pro's and con's of either method prior to making a determination of best method of liquidation.
An estate sale will take a minimum of 2 to 3 weeks, whereas Orlando Estate Auction will empty the house in 2 to 3 hours. This allows the realtors to get to work preparing the largest estate valuable, the real estate, for its sale. In a typical estate the real estate contains about 95% of the estates total value. In most cases it makes no sense to hold up the preparation and sale of the real estate to host an on-site estate sale to liquidate the remainder of the estate items.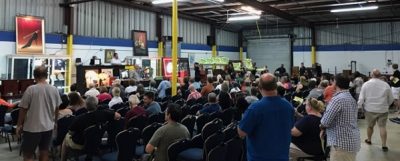 An estate sale will be considered a success if the estate sale company sells half of the items in your house. The remainder of the estate inventory must then be dealt with through donation or bulk sale. Meanwhile this inventory occupies the house further delaying the sale of the real estate. At Orlando Estate Auction we will sell and pay you for every single item, the entire inventory is picked up and sold, leaving the real estate empty and available for preparation and sale.
Liquidating an estate thorough an estate sale will bring 80 to 100 vehicles into your neighborhood, on your neighbors lawn, possibly breaking sprinklers, many parking and blocking traffic and irritating neighborhood relations. Typical neighborhoods are not designed to host this many vehicles and are limited on parking. Gated neighborhoods pose an additional obstacle as there are codes and regulations that may prohibit this traffic and will cause citations and fines to be issued against the property.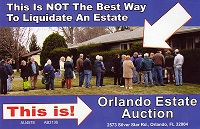 When an estate is consigned with Orlando Estate Auction, we dispatch an appropriately sized truck to clear the home of its inventory within a two to four hour period with no disruption to the neighborhood, no property damage and no home owners association citations or fines. At Orlando Estate Auction we will send a crew of professionals who will inventory the items and remove everything from your house efficiently.
When hosting an on site estate sale to liquidate a deceased relatives estate you can expect to have between fifty and 100 people walking on the lawn and landscape, tracking dirt into the house and causing slight yet a bulk amount of wear and tear on the real estate. Carpets will be dirtied, walls will be soiled, and neighbors will be angered. These people will be digging through the items in your home looking for the one under priced item that they can sell online.
At Orlando Estate Auction we will sell everything in your estate at our weekly estate auction where competitive bidding will determine the price of your inventory. Our more than 65,000 registered bidders are able to browse our online gallery each week and determine what items that they will bid on and buy. These items are sold in our centrally located auction gallery where our bidders will do no damage to your property or neighborhood relations.
We sell just about anything that you can imagine and we do it "efficiently"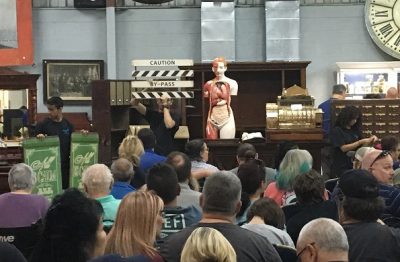 Orlando Estate Auction, offering estate sale and estate auction services in Central Florida including Orlando, Winter Park, Longwood, Lake Mary, Windermere, Isleworth, Lake Nona, Clermont, Sanford, The Villages, Kissimmee, Daytona Beach, St. Augustine, Melbourne, Cocoa Beach, Cocoa, Tavares, Winter Garden, Apopka, Bay Hill, Lakeland, Orange County, Seminole County, Volusia County, Brevard County, Lake County, Osceola County, Polk County, Sumter County and beyond.